Working While They are at School
Working While They are at School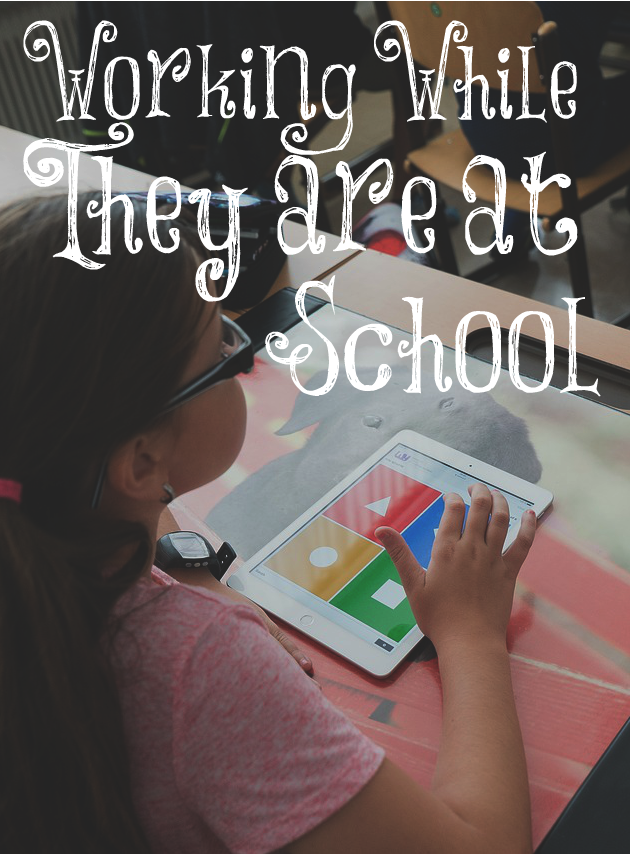 Women have asked me if it's okay to work once their children are in school. What does God's Word have to say about this? God commands young women be keepers at home. Period. Children always need a full-time mother. I was a full-time teacher for the first two years of my oldest daughter's life. I can tell you that I didn't feel like I was a good teacher, a good mother, nor a good wife. We were never created to try to do it all.
There's an article called The Workload is So Heavy, Teachers Struggle to Spend Quality Time With Their Own Kids. The entire article is about how difficult it is to balance working full time as a teacher and being a mother. It ends with telling women who are doing this that they are doing "an amazing job." How do they know these mothers are doing an amazing job? They sure don't feel like they are doing an amazing job by being spread so thin.
"I think sleep will make me a better teacher and a better mom, but then I don't get enough done. I think a clean house and classroom will balance my equilibrium, but then other important things fall to the wayside. I think I need to step up my game as a teacher, but then my own kids suffer. I start to feel like I'm being a great parent but at work, my To-Do list remains with nothing crossed off."
This is the internal struggle that most working mothers have. They feel guilty when they are at work and have to leave their own children for the day but then are exhausted at home with their children from working all day long. "Why does my teacher bag keep standing out in the corner of my eye as I'm standing in my kitchen? Why do I feel guilty that I didn't get it all done today? Why do I feel guilty for pushing it off to tomorrow?" When she is at home, she feels guilty for what she didn't do at work.
"When I'm at school, my kids' picture catches my eye and I can't wait to get home, but that often seems like a distant future beyond a mountain of my students' wellbeing and papers to grade." But when she's at school, she feels guilty for not being with her children. Mothers are supposed to be with their children. They instinctively know this but our culture has convinced them from a young age that they are supposed to have careers and it's okay to leave their children all day long.
Thus, we have mothers who are overwhelmed, overworked, exhausted, and feeling guilty most of the time. This is good? No, it's not. One mother I knew who was a full-time teacher with children told me that being a teacher, a wife, and a mother was like running a marathon. No, thank you. Running a marathon has never appealed to me, especially a never ending marathon.
The money you make from your job of leaving your children in the care of others (including public or private schools) so you can care for other children or people is not worth it, women. God has not called you to do this. He has called you to love your children, teach them, and be a keeper at home. The husbands suffer, too, when women try to do and have it all. Marriages are falling apart all around us. Women weren't created to be their boss' help meet. They were called to be their husbands' help meet and mother their own children.
Erika Komisar, a psychoanalyst, wrote, "Back in New York, one of my patients told me: 'I feel pressured to leave my children and return to meaningful work.' My response: What makes you believe that raising your children isn't meaningful work?" Raising children full time is the most meaningful job you can have!
And thou shalt teach them diligently unto thy children, and shalt talk of them when thou sittest in thine house, and when thou walkest by the way, and when thou liest down, and when thou risest up.
Deuteronomy 6:7