Men Are Battered For Being Sexual Beings
Men Are Battered For Being Sexual Beings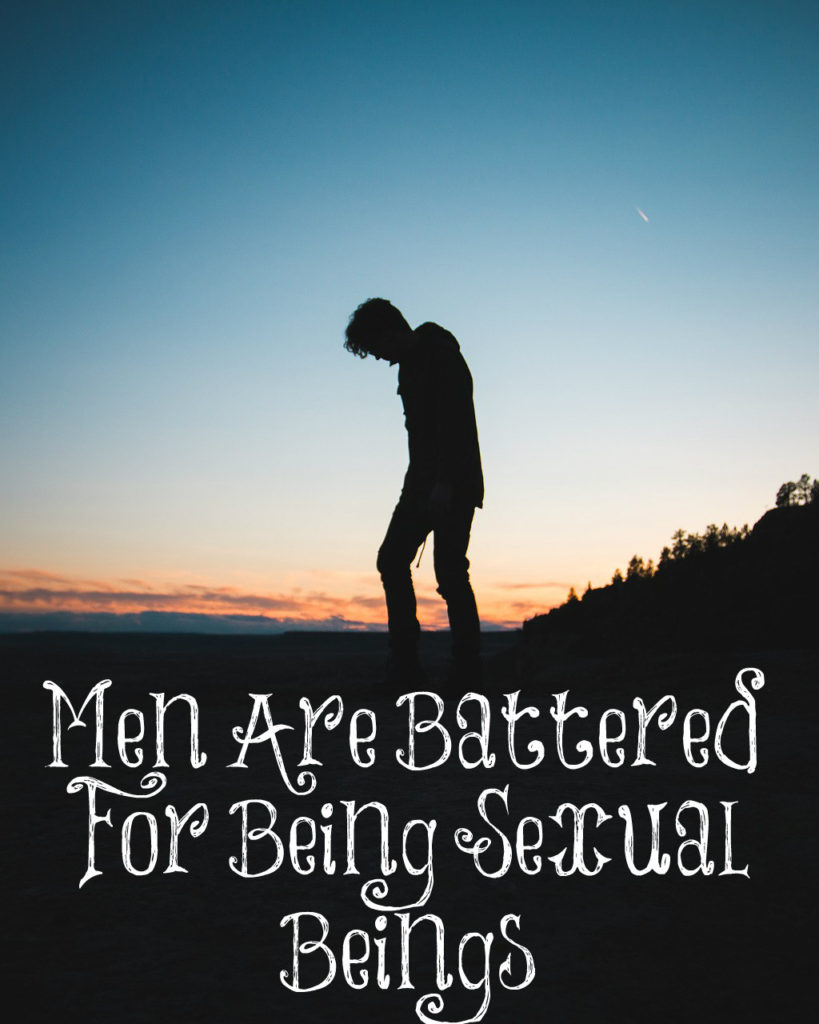 Written By Anonymous
Thank you for this article Sex is Basic to Marriage. Thoughts on two points immediately come to mind:
"When wives deprive their husbands, they are opening up their husbands to be tempted by Satan. This is not good at all! We are to do nothing to cause our brothers to stumble, no, not even our husbands."
This is so true. However, the modern husband is expected to "suck it up." "Be a man and serve your wife," etc. It's as if God's design for the husband's desire of his wife was an error that needs to be suppressed. I'd give a million bucks to not just have sex with my wife on a regular basis, but to have her understand that my desire for her is not a perversion. I'm not "sick in the head" for wanting my wife. I'm not a pervert for desiring her. There's nothing wrong with me for thinking she's sexy. Or is there? Maybe I'm missing something and God's design is faulty. I just want to be desired by her.
"Most husbands probably tell their wives how much they want sex but not to the extent since they know how their wives will respond. More rejection. This is why God commands older women to teach younger women to love their husbands which includes satisfying them sexually."
The rejection is torture. Plain and simple. I believe that a big part of the problem, at least in Christian homes, can be laid at the feet of the church. Women, do any of your women's lunches, special speakers, etc. discuss the importance of sex with your husbands? Do they discuss the importance of husbands, or are husbands trampled on as ignorant cave men completely out of touch with today's refined woman? It seems that the latter is the norm of sinful society. I hope it's not the norm for church meetings.
Ladies' groups appear to be all about boosting a women's self-esteem. "Look at yourself through God's eyes." "How is your relationship with God today?" At least, that's how it looks from the advertisements in the church lobby.
Men get battered over the head in our groups for being sexual beings, do women hear any similar straight talk about your role for your husbands? I've been in church a loooong time, and I can't think of one time I've ever heard a sermon putting any responsibility on the wife in this manner. It's as if the Song of Solomon was never written.
Ladies, you want a different husband? Desire him. Love him. You probably don't have to have sex every time, but let him look at you, touch you, etc. Let him know he's not a pervert for desiring you. Let him know he's not broken for wanting you. Uplift him. He's only human…just like you. You'll change his life. I promise. If you don't do that, the consequences will be your responsibility.
Defraud ye not one the other, except it be with consent for a time, that ye may give yourselves to fasting and prayer; and come together again, that Satan tempt you not for your incontinency.
1 Corinthians 7:5